Overview of the study programme
Sound management using financial and accounting techniques in a professional and ethical manner lies at the heart of every successful business. A properly organised and executed management process is the key for any company to achieve its operational and strategic goals. In this programme, you will develop a broad understanding of business activity, including specifically learning the tools and methods of finance and accounting, and how to apply them to real business situations involving management and decision-making.
Our Management and Finance degree has been designed intentionally to meet the educational requirements of the Chartered Institute of Management Accountant (CIMA). With an emphasis on learning through practice, it provides a solid foundation in management theory, systems and procedures in finance and accounting, developing your skills in complex design and analysis. You will learn to identify and structure the organisation's problems. You will be able to prepare high quality information for decision making by both internal and external stakeholders, as well as get to know contemporary principles of financial statement preparation, commonly accepted costing and management accounting methods, and the fundamentals of financial management.
The graduates of the B.A. in Management and Finance programme have gone on to work for multi-cultural, multi-national organisations characterised by the global scope of operations in multiple industries (i.e. auditing companies, consulting companies, banks, accounting offices etc.). Mainly, they were employed as assistant managers or specialists in accounting departments, controlling departments and/or financial departments.
Courses specific to this programme include, among others:
Understanding Business
Fundamentals of Accounting
Organizational Behaviour
Sustainability & Performance Measurement
International Financial Reporting
Issues in Business
Change & Innovation Management
Corporate Finance
Study programme [.pdf]
(planned to commence as of the 2022/2023 academic year)
Careers and job roles
This degree is designed to prepare you for middle management roles in the financial and wider business sectors. International and therefore large companies are looking for graduates with an entrepreneurial and analytical mindset to make informed business and management decisions. Graduates emerging from this study program will have the right skills to undertake interesting business and management projects, including solving complex problems and making the right business decisions. We expect our graduates to be prepared to work in both large corporations and small and/or family businesses. You can progress to work as assistant managers or specialists in accounting, controlling and/or finance departments in a wide range of private, public or third sector organisations. After several years of experience in such positions, you will be well prepared to work in management positions as well as to design and set up your own businesses.
More about CIMA
Cooperation with the Chartered Institute of Management Accountants (CIMA) offers students an opportunity to acquire a vocational qualification preparing them to start a professional career in management accounting. The CIMA program at WZ UŁ enables students of Management and Finance to obtain Certificate in Business Accounting, obtain exemptions from CIMA exams and confirm knowledge during examinations taking place outside the University in standardized Pearson Vue Exam Centers. Read more...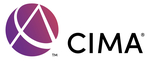 PROGRAMME COUNCIL
Coordinator
Przemysław Czajor, PhD
Members:
Joanna Michalak, PhD
Jakub Marszałek, PhD
Przemysław Kabalski, PhD
Anna Rudzka, Senior Manager, Deloitte
ENTRY REQUIREMENTS
The programme is intended for a group of 30-35 students.
Participation in the programme requires that a tuition fee is paid by all students: from the EU (including Poland) and from outside of the EU.
Recruitment process for EU nationals:
The candidates who are EU nationals (including Polish nationals) are requested to register here.
Following the registration, please prepare a candidate statement in line with the instructions.
Send the statement to: study.management@uni.lodz.pl.
Recruitment process for non-EU nationals:
The candidates who are not EU nationals are requested to register here.
When registering, please prepare and upload acandidate statementin the admission system together with your application. Please prepare it in line with the instructions.